i am quickly learning how that is the perfect definition of a boy. Jakson is loud and is always getting as dirty as he possibly can. oh and always in a random pair of shoes. gotta love him :)

love these pictures of my boys. jakson is pretty obsessed with his little brother.

i can't wait to get this kid playing ball. he thinks that everything is a ball and thinks that everyone wants that ball thrown at their face :) and i'm not lying, he sure can throw and has some great aim. he is going to be our little sports star for sure.
yesterday we went out the yard when it had cooled down a little bit and let jakson hit some balls.
look at that face, oh my goodness, i could just eat him up!!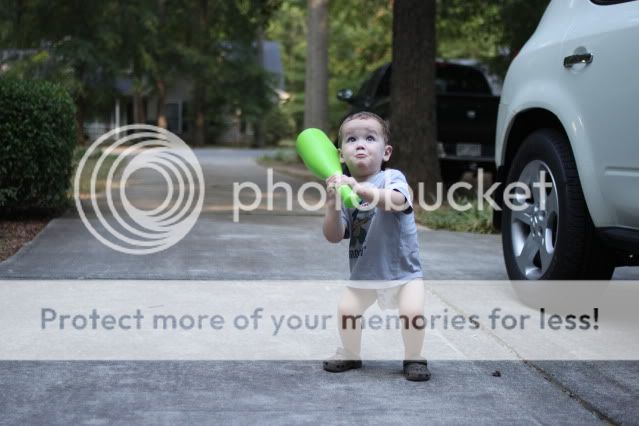 and then his next two favorite things...
daddy let him help pull up the jeep when he got home from work
today Henry Tate is 3 months...WHAT?!? Geez, where has the time gone?! I have to take his 3 month pictures today and get his post done ASAP.
we are taking the boys on a fun little road trip tomorrow~ I am one excited momma!