Jakson had an awesome, non-stop Easter weekend! I won't bore you with words but I will show you some of my favorite pictures from the weekend :)

Saturday morning we woke up and headed to the Cedarcrest egg hunt. Jakson was too funny. He would pick up an egg, put it in his basket, take it back out and throw it like a ball. That didn't come as a shock to us at all.

Jakson and daddy getting ready to hunt some eggs..




A little pep talk from daddy...




he is wearing a pair of shorts i made for him (: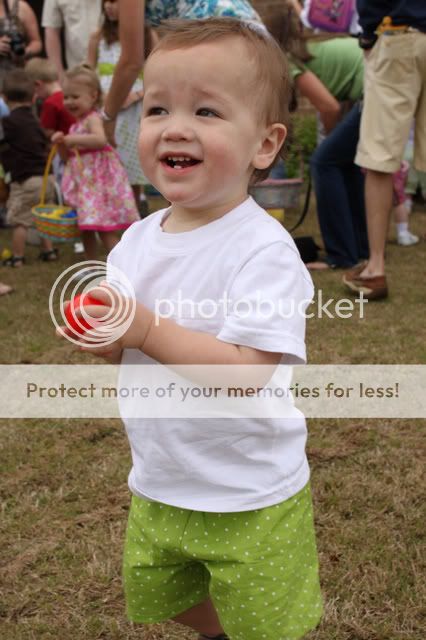 Easter morning. wearing a jon-jon that i made :) i don't ever dress him like this but i had to on Easter. he is so handsome just like his daddy!


After a wonderful church service we headed to my parents house with the whole gernatt gang. yup, that is a lot of gernatt's. We had SOO much fun. We ate way too much, did an egg hunt and got to spend quality time with family.

I am one blessed momma. i love all three of my boys!



Poor Jaks...sorry kid, you are stuck with us :)



Jakson thought he would rather play with sticks than pick up eggs! He did get some eggs and he got a prize egg for his piggy bank :)



Here is a picture of my whole family. all i can think of when i look at this picture is how blessed we are to be so close. i am thankful for every single one of them!!



I hope you all had a wonderful Easter,